La Chamba - Panel Talks
Houston Coffee Collective hosted a Panel Talks on Wage Transperancy, Benefits and Parenting in Coffee. More than 50 participants showed up to the event, which started with a public cupping, hosted by Katz Coffee and assisted by Dean Borgerding, and concluded with a panel talks.
Opened since Fall of 2018, La Chamba Coffee + Careers was founded by 501C3 SERJobs, to create a community hub where employers and job seekers could connect and build careers in a coffee shop environment.
La Chamba Coffee + Careers is proudly embedded in Houston's Historic East End, bringing coffee and careers together in an inviting and inclusive environment. Each purchase made at La Chamba, goes towards investing in leadership, entrepreneurship, and employability skills for our young adults from developing and underserved communities.
When it comes to inclusivity in coffee La Chamba was a key factor in the event planning process. Being predominantly ran by Latinx baristas in a heavily historical Latinx neighborhood, these were some components that were acknowledged and ultimately pushed for when it came to bringing awareness to this shop.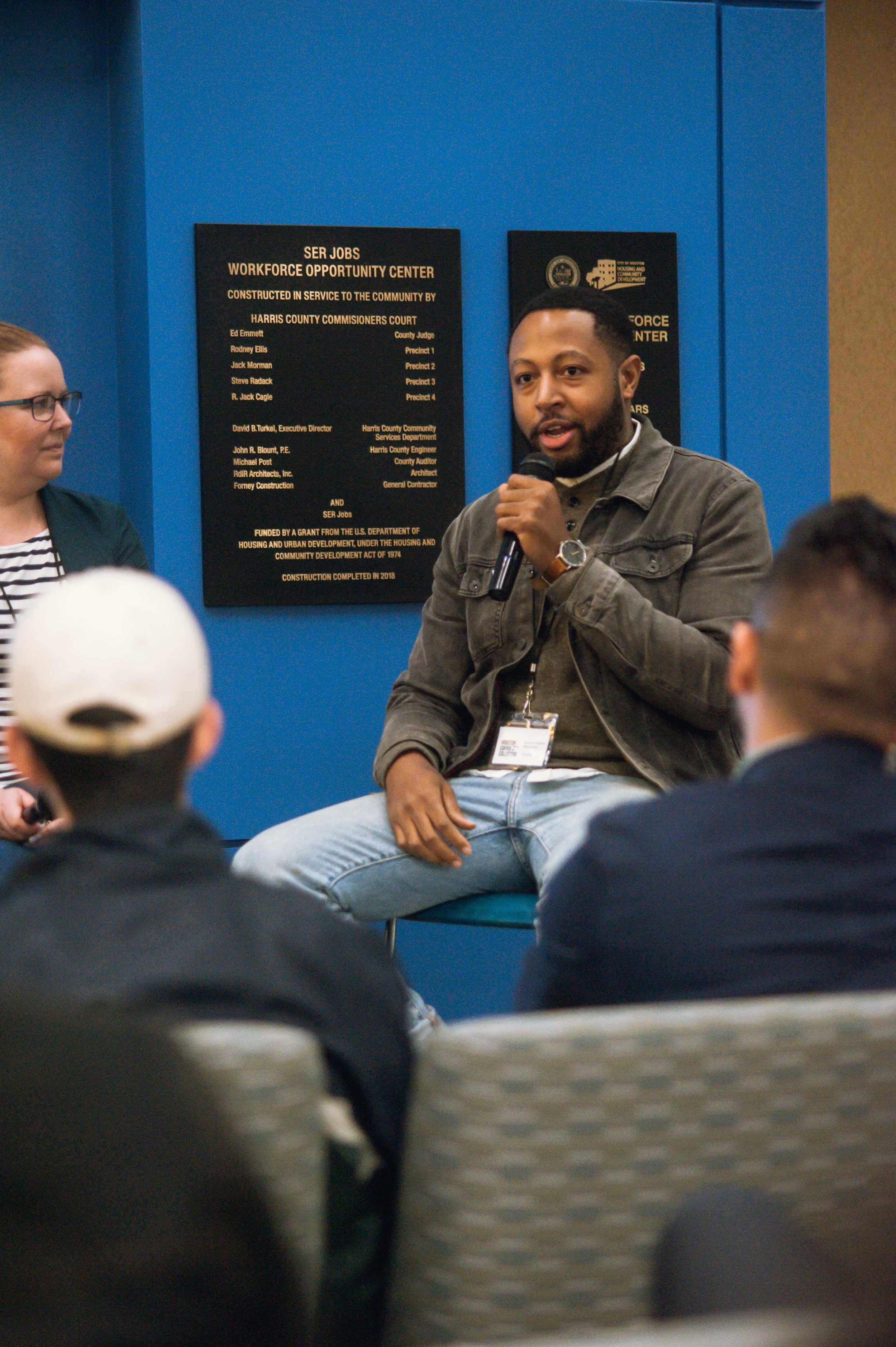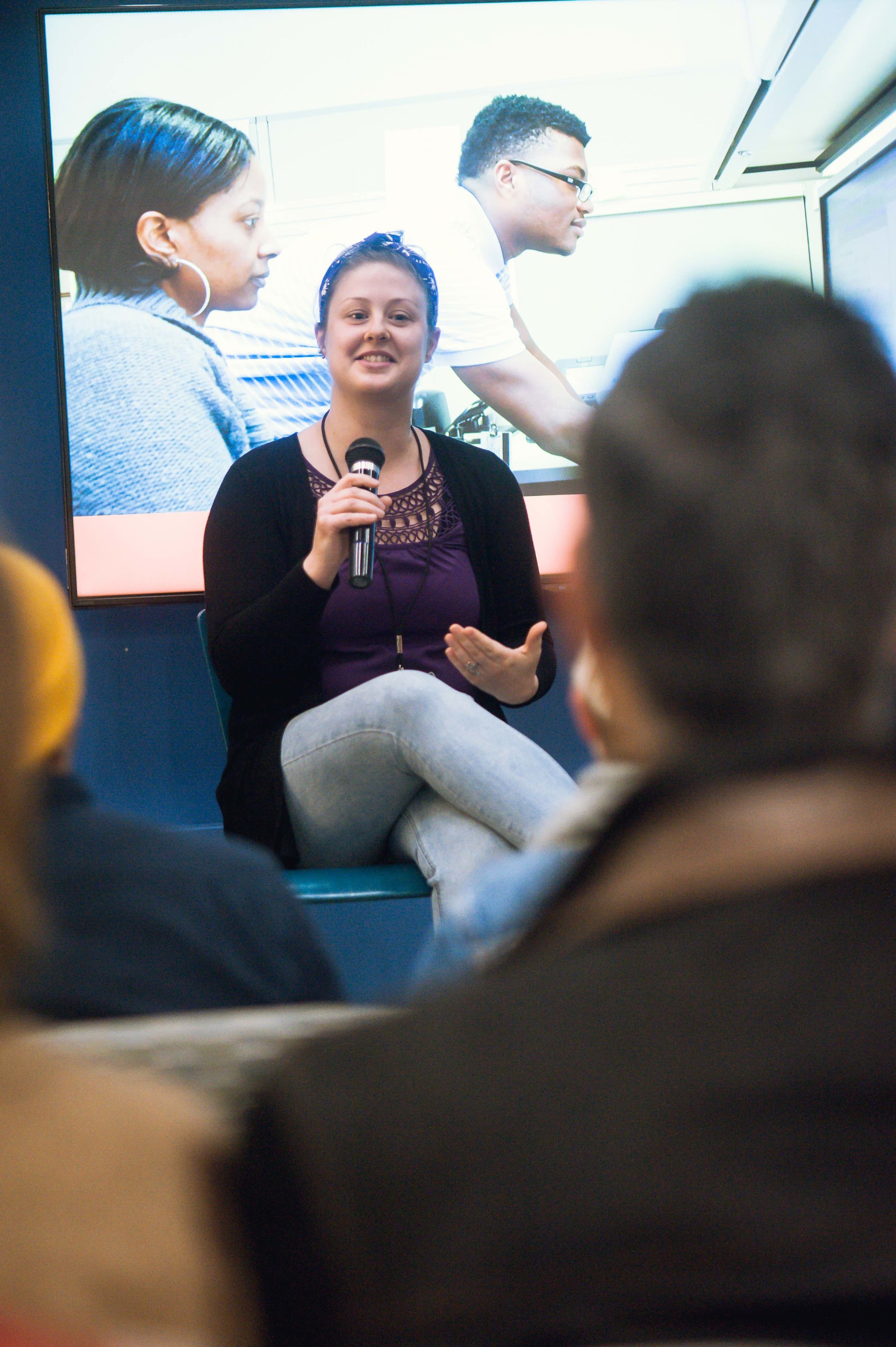 The event touched on topics that had been looming in the minds of various coffee professionals and affiliates. While a discussion on workers right, benefits and political business agendas doesn't necessarily resolve overnight, this was the start of conversation that was imperative and quite frankly overdue for the Houston coffee workforce.
The Houston Coffee Collective anticipates that this is the beginning of a dialogue, where baristas can come together to ask questions, engage in civic discourse, and in the end culminate as a group where voices are heard and action is taken place.

You can also find the recap written by Ashley Rodriguez / Barista Magazine online here